Multi-purpose mount for counter-weight-shaft (Φ20㎜)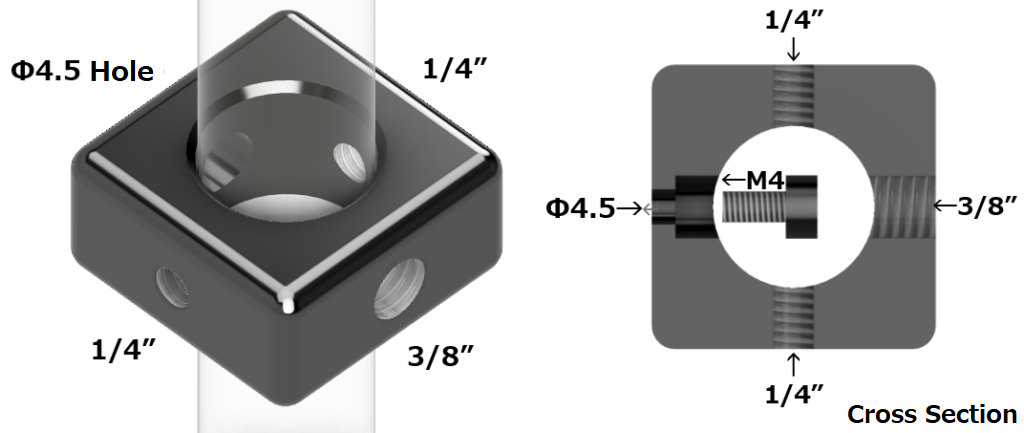 ShaftCube is mount something on 20mm diameter counter weight shaft of telescope count.
I made it for myself, to hold mobile batteries as a weight.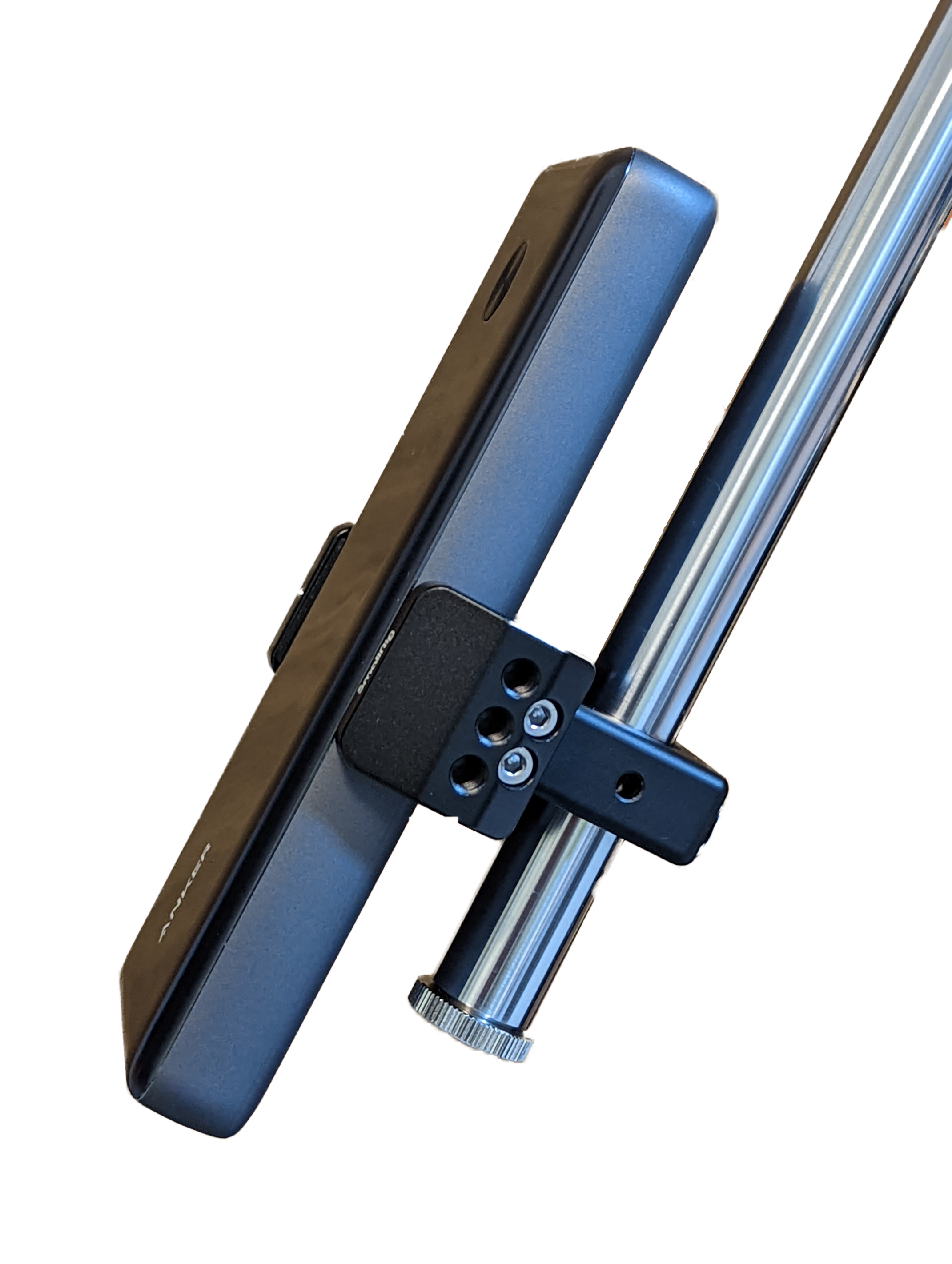 There is no rule to use. Please make sure that you fix properly and do not hit on tripod etc. as axis rotate.
Two blocks with 1/4UNC D-ring screws in one set.
I sale some on eBay.
Available on eBay (Not for Japanese market)